News — inspiration
Posted by Diane Kaylyn Neldon Brians on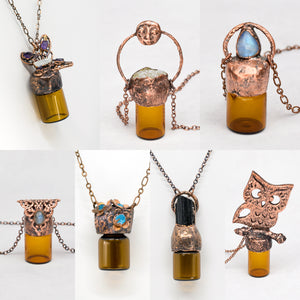 It seems everyone is realizing the wonders of essential oils.  The amazing benefits of aromatherapy with its healing powers for the mind, body and soul.  I know we have.  Everything from pain relief, beauty, anxiety and even just to lift the spirits.  We massage it in and diffuse.  Use it in our drinks and inhale the healing aromas.  Yes the wonders of essential oils.  It has become such an important part of our lives.
Posted by Diane Neldon on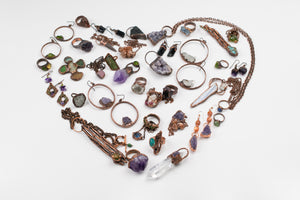 Why did I become an electroformer and how did it change my life? Sounds profound but it's not.  Well, it was for me.  I once asked what was a blog, Why?  "To tell a story".  Who would want to read my story?  I now have a business, The Wacky Wanderers and I have been told, "start a blog". "Tell a story".  "Why you do this".  So here goes, still not sure who would read, but here it is, "why I became an electroformer and how it has changed my life".   Seems like I always remember gathering, collecting rocks...
Posted by Kaylyn Brians on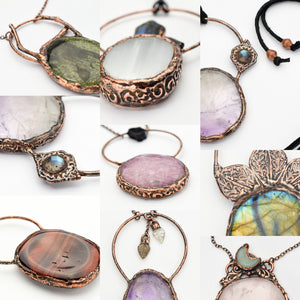 Get the calming stones out of the pockets, and the bras for the ladies, dress them up and wear them around your neck for easy access. No more running your stones through the laundry, getting a lumpy bra or even having them fall out when bending over.
Posted by Kaylyn Brians on
Love from our amazing clients
Posted by Diane Neldon on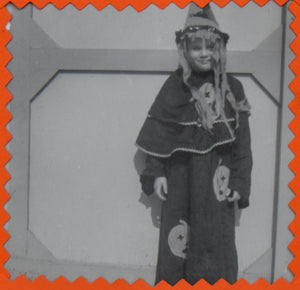 I say just one "of", because if you are like me there are many favorite memories. Bits and pieces of moments in time, of the Halloween season. Halloween, holds some of my favorite memories.
---