News — crystal healing
Posted by Kaylyn Brians on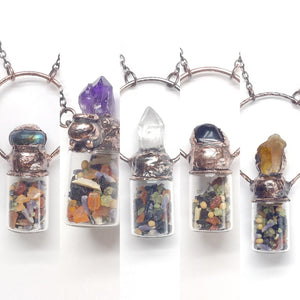 Sometimes we need a little help bringing positivity into our lives. This is the inspiration behind these enchanted little bottles.  
Posted by Kaylyn Brians on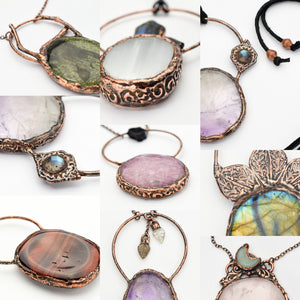 Get the calming stones out of the pockets, and the bras for the ladies, dress them up and wear them around your neck for easy access. No more running your stones through the laundry, getting a lumpy bra or even having them fall out when bending over.