News — copper
Posted by Diane Neldon on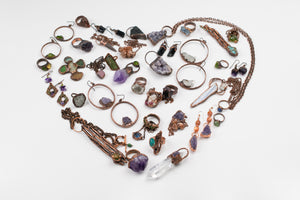 Why did I become an electroformer and how did it change my life? Sounds profound but it's not.  Well, it was for me.  I once asked what was a blog, Why?  "To tell a story".  Who would want to read my story?  I now have a business, The Wacky Wanderers and I have been told, "start a blog". "Tell a story".  "Why you do this".  So here goes, still not sure who would read, but here it is, "why I became an electroformer and how it has changed my life".   Seems like I always remember gathering, collecting rocks...
Posted by Diane Neldon on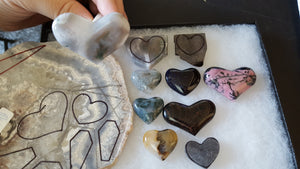 During our move from beautiful Albuquerque New Mexico to Oregon, the beautiful Pacific Northwest we wintered in Quartzsite Arizona, home to thousands of snow birds.  This was truly an amazing time both personally and professionally for us.  It is a rock hounds mecca.  I was having heart palpitations when we first arrived.  My daughter kept saying "Mom, watch the road".  I was in heaven.  We got so many beautiful treasures, I am so thrilled with our haul both personally and professionally, from some wonderful vendors, met so many amazing people and learned so much.  Even went out into the desert...