News — cactus
Posted by Diane Neldon on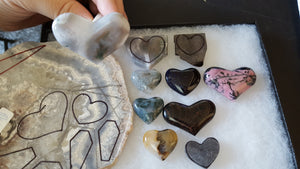 During our move from beautiful Albuquerque New Mexico to Oregon, the beautiful Pacific Northwest we wintered in Quartzsite Arizona, home to thousands of snow birds.  This was truly an amazing time both personally and professionally for us.  It is a rock hounds mecca.  I was having heart palpitations when we first arrived.  My daughter kept saying "Mom, watch the road".  I was in heaven.  We got so many beautiful treasures, I am so thrilled with our haul both personally and professionally, from some wonderful vendors, met so many amazing people and learned so much.  Even went out into the desert...
Posted by Diane Neldon on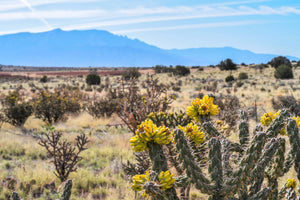 Since we are wanderers and gatherers we find beauty and inspiration on our journeys.  The Cholla Cactus was our inspiration.  The cholla (pronounced choy-a) is perhaps the most feared and hated cacti in the southwest desert.  It is also known as the "jumping cactus".  If you have ever brushed up against one you will know why.   There is also beauty in this plant as well.  With over 20 species many of which has beautiful flowers.  Just look don't touch.   The living plant also provides food and water for desert livestock and wild animals.  Even the cactus wren builds their...