News — royalty
Posted by Diane Kaylyn Neldon Brians on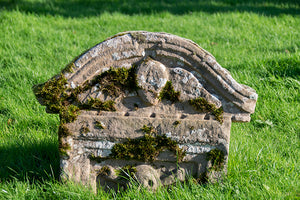 What is it about cemeteries that are so fascinating to so many?  I have wondered this myself. Graveyards, coffins, skulls, why am I intrigued with them? The history with the cemetery and the area. How people celebrate life and death. There is such beauty. We have been to cemeteries that are so amazingly beautiful and some that are now only remains to a people that were once thriving that are now gone. Where there was once grand display of status has since been left to decay and rot. The forgotten. The architecture of these cities of the dead. The wrought iron and stain glass.
Posted by Kaylyn Brians on
The calm stability of blue and the fierce energy of red combine to create the color purple. Purple is one of the three secondary colors. As a combination of red and blue it is neither warm nor cool. The color purple is a rare occurring color in nature and as a result is often seen as having sacred meaning. Purple is also associated with royalty, nobility, luxury, power and ambition. And represents meaning of wealth, extravagance, creativity, wisdom, dignity, grandeur, devotion, peace, pride, mystery, independence and magic. Purple has a variety of effects on the mind and body, including uplifting...
Tags:

ambition, amethyst, color, color meanings, creativity, design, devotion, dignity, independance, lavish, luxury, magic, metaphysical, mystery, nature, peace, purple, royalty, spirituality, the power of purple, wisdom