Posted by Diane Neldon on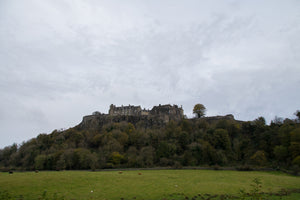 Working on a new collection "Across the Pond" to be introduced later and thought I'd share a sneak peek at a portion of the collection and tell you a little story about it. We have a blog post
Our Scotland Adventure 2017 part 1
, please check it out. This trip inspired a collection that I am really excited about.
Tags:

Agate, ancestory, artisan, artist, barcelona, Beach, Beach life, bucket list, copper, edinburgh, europe, foodie, handcrafted, inspiration, jasper, jewelry, jewelry design, keepsakes, nature, Ocean, pressed flower, Sand, scotland, scottish marble, souvenir, spain, taco, tibidabo, Travel, united kingdom, wanderlust
Posted by Kaylyn Brians on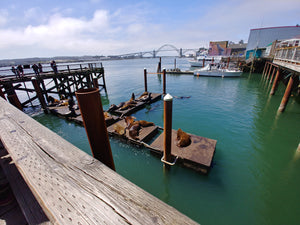 If you only have a day to spend in Newport, the capital of the Oregon coast, then the Historic Bayfront district is a must.  Naturally you will be greeted by the salt scented air and the barking of sea lions but you will also be treated to an eclectic mix of shops.  From shops filled with candy and toys to ones with candles and incense. Be sure to take a break from the shopping to visit the ever entertaining sea lions on your way to the Undersea Gardens.  If something more on the odd end of the spectrum is what...
Tags:

Agate, Beach, Beach life, nature, Newport, Ocean, Oregon, Oregon coast, Pacific Northwest, Pacific Ocean, Sand, Sea lion, Sealife, Travel, Wildlife