Posted by Diane Neldon on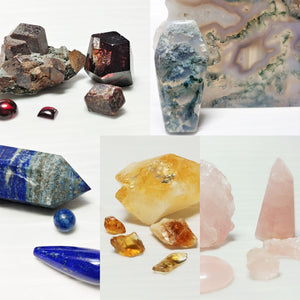 Love is in the air.  Everywhere you look you see hearts, adorable cubby cupids, roses and candy with pinks and reds. Actually, this starts the day after Christmas.  What do you get for the one you love on February 14th?  That perfect gift.  Love is all around us, romance is in the air.  It is a time of bliss, but also pressure of finding that perfect gift, planning the perfect day, this one day.  It can be a time of sadness, remembering of loves that are no longer.  Loves that have passed, have ended or never was.  It can be...
Tags:

Agate, cabochon, citrine crystal point, clear crystal quartz, crystal, crystal cluster, crystal point, Crystal Properties, crystal quartz, gothic, Healing Crystals and Their Properties, inspiration, love, magic, metaphysical, mystery, nature, new age knowledge, pink, Quartz, raw crystal, stones for love, wisdom
Posted by Diane Kaylyn Neldon Brians on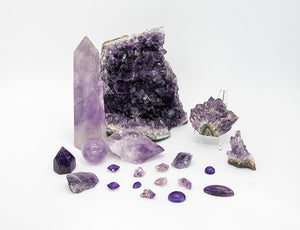 The amethyst crystal is used to calm your mind, heighten your psychic awareness and to protect yourself from life's everyday stress. You can place amethyst around your home for soothing vibrations or keep a small piece with you or a beautiful piece of jewelry.
Tags:

amethyst, cabochon, crystal, crystal cluster, crystal point, Crystal Properties, develop psychic sensitivity, Healing Crystals and Their Properties, jewelry design, magic, metaphysical, nature, new age knowledge, raw amethyst point, raw crystal, royalty, spirituality, the power of purple, ward off nightmares, wisdom